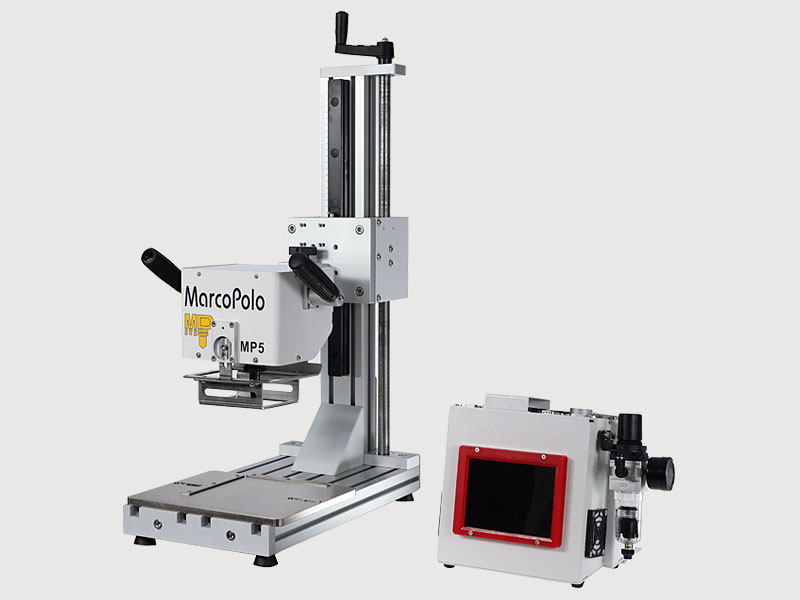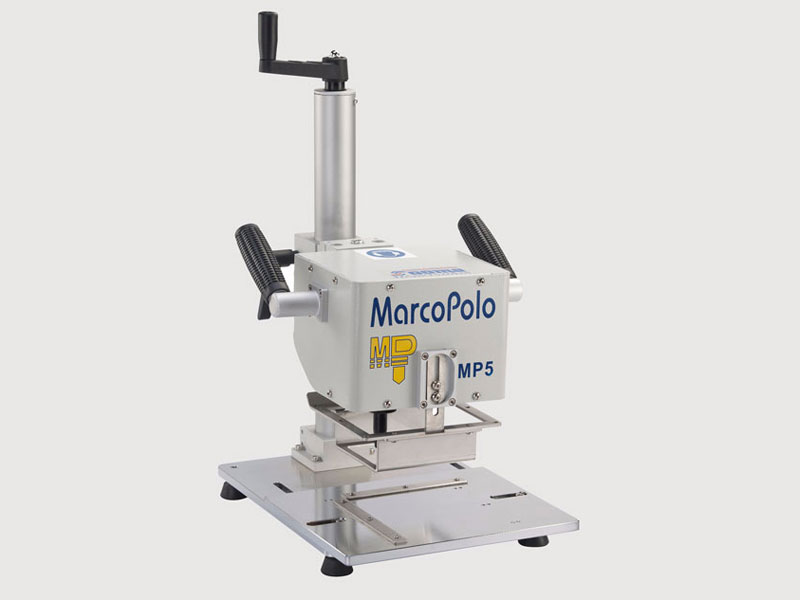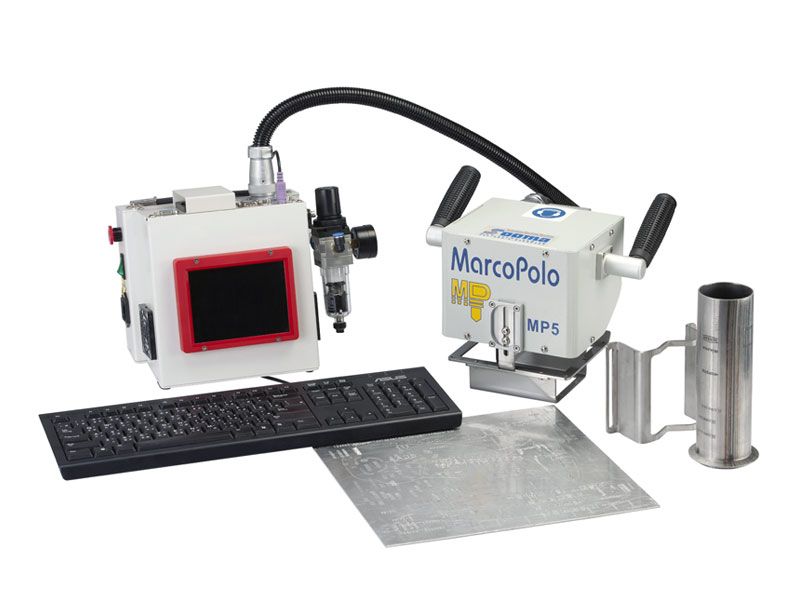 Pin Marking Machine MP5-P Series
Portable type with separated controller , It's operation and benifit like MP100i , suitable on marking for big and heavy products that cannot move to working table like big steel structure, car chasis, beam and bike's T beam,big Valve etc. It can be integrated with stand to both stand alone and portable use. If you have different size of parts and can not move to the working table, it is the best choose machine.
Specification
Type/Spec.
MP5-84P
MP5-114P
MP5-134P
MP5-154P
Marking area
80x40 mm
110x40 mm
130x40 mm
150x40 mm
PC
No PC needed, Build in 5.7" color TFT-LCD on controller
Text height
1 mm above to the limit
Text fonts
8 standard fonts with space and width compression (Customers fonts available for option)
Working / Power
Air Pressure 2-5 bar max., electric 110/220 Volt 160W
Marking Speed
1-4 letter/sec (3-2 mm text) adjustable
Accessories
Foot switch, 3rd axis DRT, Name plate fixture, Name plate feeder, I/O cable, etc
Machine Dimensions
(L x W x H)
Head with stand: 250 x 300 x 535 mm
Controller: 210 x 250 x 240 mm
Weight
Head with stand: 12 Kg, Controller: 3.8 Kg
Need Inquire ?
If you need more information or quotation about this product,
Our sales representative will reply as soon as possible