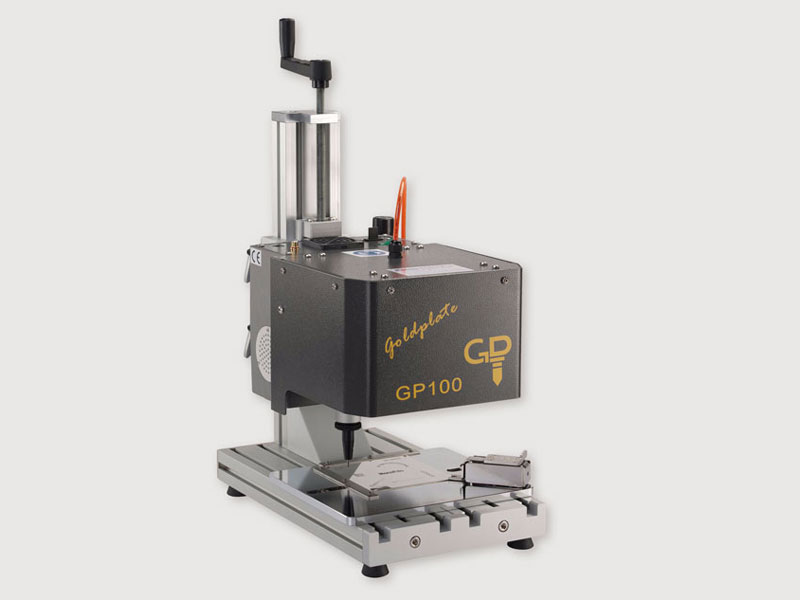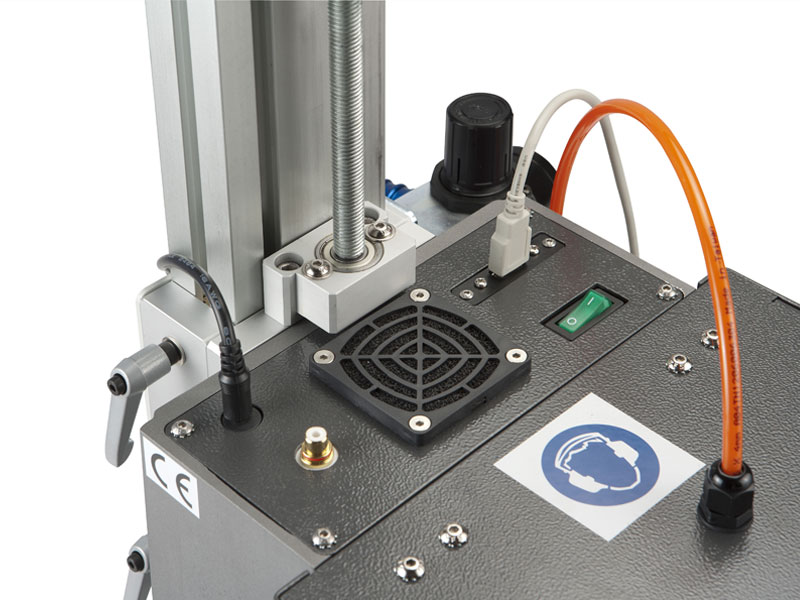 CNC Nameplate Marking Machine GP Series
High rigidity and reliability design name plate marking machine with economic price and easy operation , just plug with Windows 10 , PC by USB port.
Specification
Type/Spec.
GP100
GP150
Marking area
100x100 mm
150x100 mm
Marking Height
130 mm Max.
Text height
2 mm above
Text Fonts
8 Fonts with space and width compression, Windows double line fonts available
Working Power
Air Pressure 2 - 5 bar max. Power 110/220V, 120W
Marking Style
Linear text with any angles, Serial number, midpoint(trace), Date and circular marking
Marking Speed
1 - 4 Letter/sec (3 - 2 mm text) adjustable
Accessories
Foot switch, Name plate fixture, magnet clamper, electric marking set
Machine Dimensions
L x W x H = 400 x 240 x 610 mm
Weight
19.5 Kg
Need Inquire ?
If you need more information or quotation about this product,
Our sales representative will reply as soon as possible