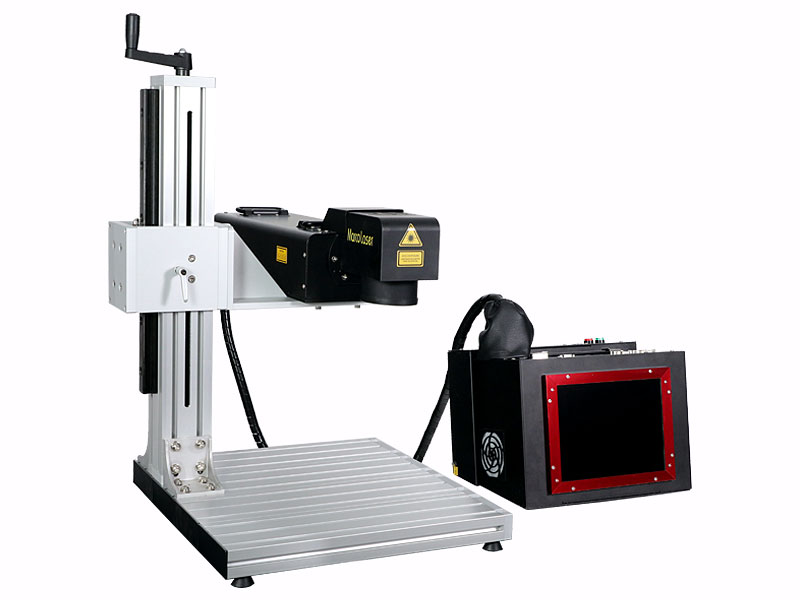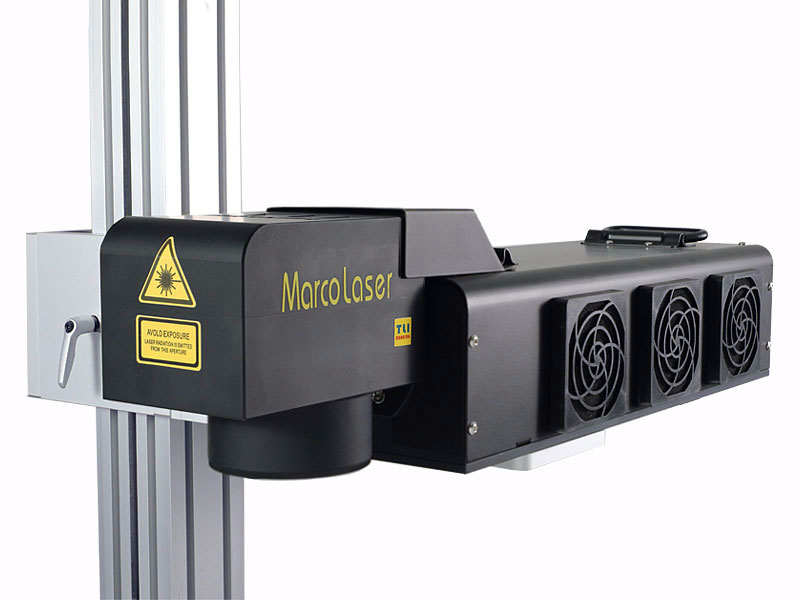 Portable
Air Cooling
CO2 Laser Marking Machine SM-30C
Marco-SM30C designed for easy carry and maintenance, life above 20,000 hours and it is used for flexible marking on non-metallic materials like acrylic, different plastic product, glass, coating paper, PP or PET bottole and ceramic marking. The marking is like melt down surface without any color. only in the wood will have burn in dark color.
Specification
Type/Spec.
SM-30C
Average Power
30W±5%
Wavelength
10600nm
Beam Quality & Modulation
M2<1.2
10Hz-25KHz
Marking depth
<3 mm
Repeat Accuracy
±0.001 mm
Beam Size
0.12 mm Dia. (Standard F160 focus len, 110x110 mm marking area)
Aiming Beam
3mW@635nm with red diode light for marking position
Main Power Supply
Single phase 110-220VAV / 50/60Hz
Power Cosumption
<600W
Operating Temp.
+10°C ~ +35°C
Heat Exchange
Air to Air
Control Rack Dimension & Weight
L x W x H = 364 x 287 x 250 mm, Weight 8 Kg
Laser Head Dimension & Weight
L x W x H = 676 x 180 x 148 mm, Weight 12 Kg
Focus Len Size and Marking Area
F163 110x110 mm (STD)
F254 175x175 mm, F330 220x220 mm
Need Inquire ?
If you need more information or quotation about this product,
Our sales representative will reply as soon as possible