Pin Marking Machine Manufacturer - TianLee Industrial Inc.
TianLee Industrial Inc., found in year 2003 is a professional pin marking machine manufacturer. We have strong hardware and software research and developing team. Our MarcoPolo brand pin marking machine with its famous name and quality selling all over the world successfully occupy the high competition world market. Thanks to the hard working of our smart engineers, our machine have the best price, highest quality and user friendly software. We will like to provide also the best service to our customer no matter where they are to satisfy their continuous marking requirement.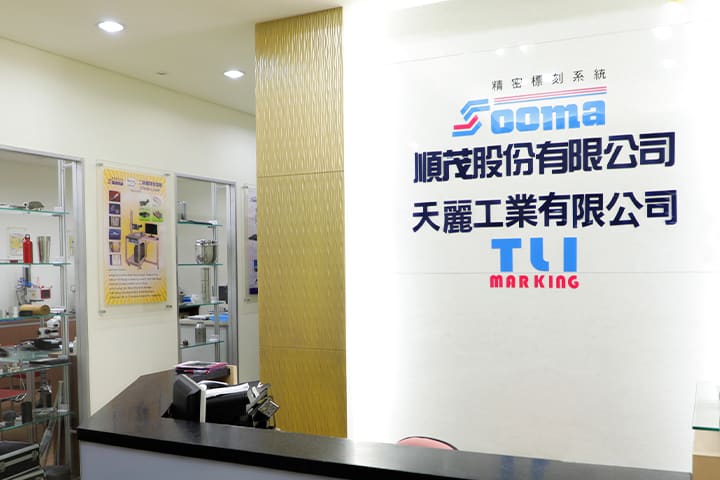 Offering More Types of Pin Marking Machine
We have all different kind of pin marking machine include stand along MP100, MP150, MP100I, portable MP5 and automation system to fill different application industry. All of our machine structure are rigid and strong with Chinese and English user friendly operation software. All software and hardware including the controller manufacture in Taiwan, patent structure and controller give the famous quality reputation in the market. CNC microprecusion pin marking machine is a easy operation machine, just key in text, drawing height with teach position, it will mark any logo, text, serial number, date code in your parts.
Our machine can mark any beautiful LOGO, serial number and Chinese, English fonts without any consumable parts, it can replace the traditional press marking . It is widely use in the marking of mold, casting, machine parts, valve, steel and auto parts industry.
Certificated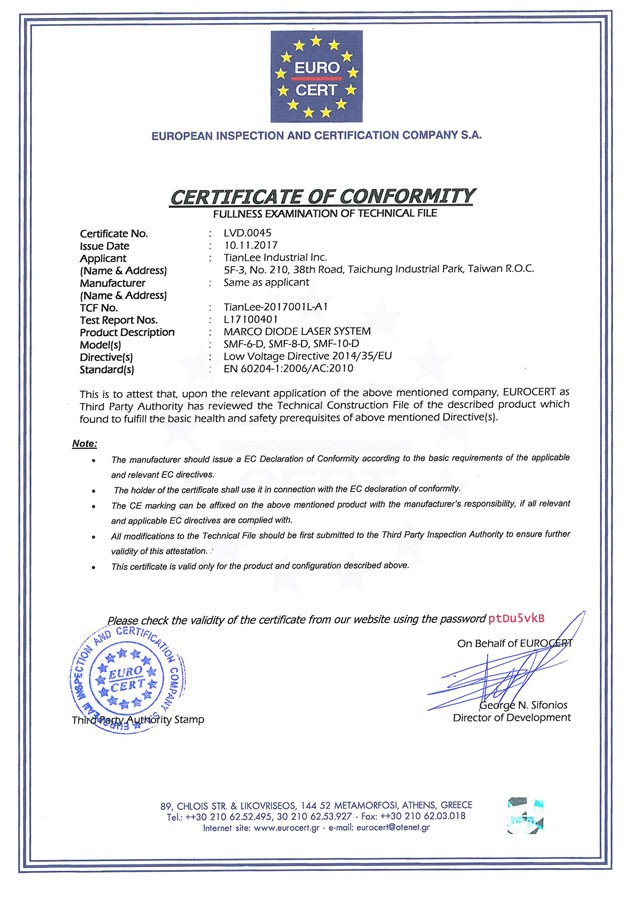 CE / SMF-6D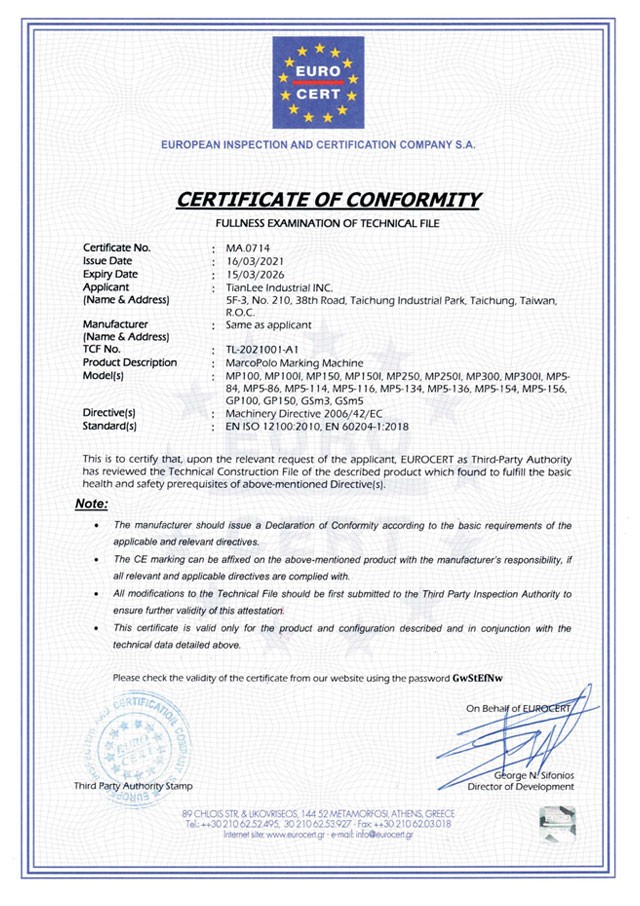 CE / Pin Marking Machine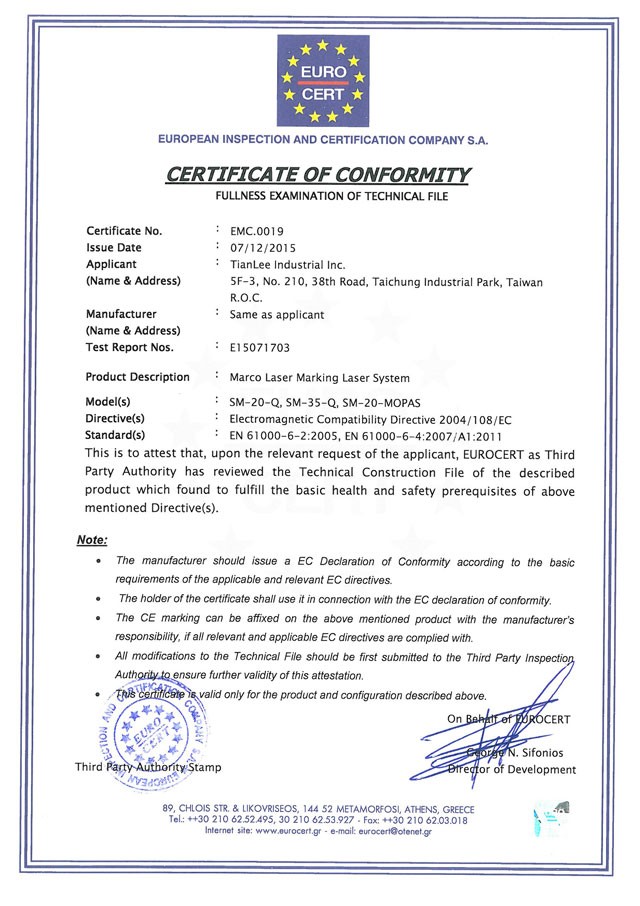 CE / SMQ-EMC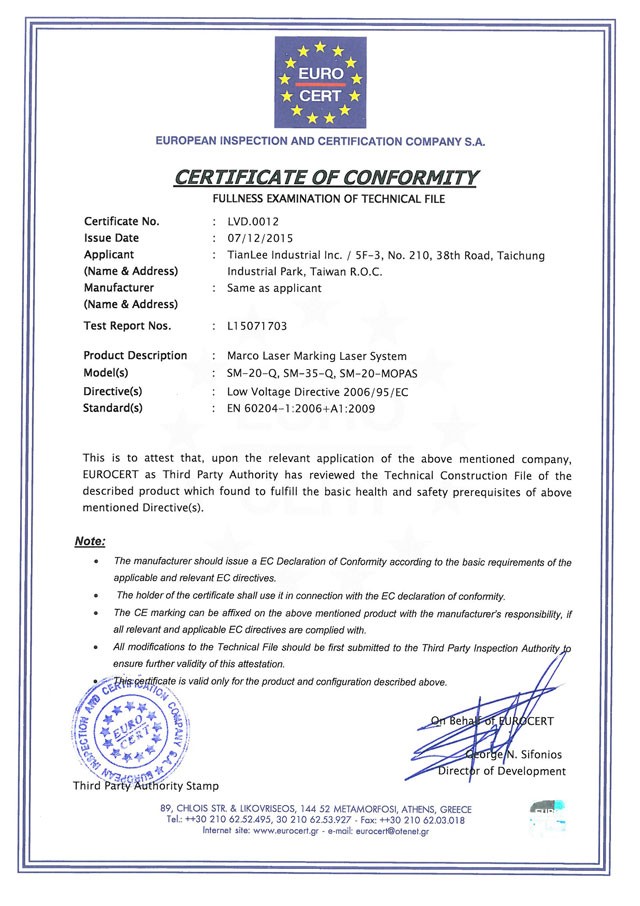 CE / SMQ-LVD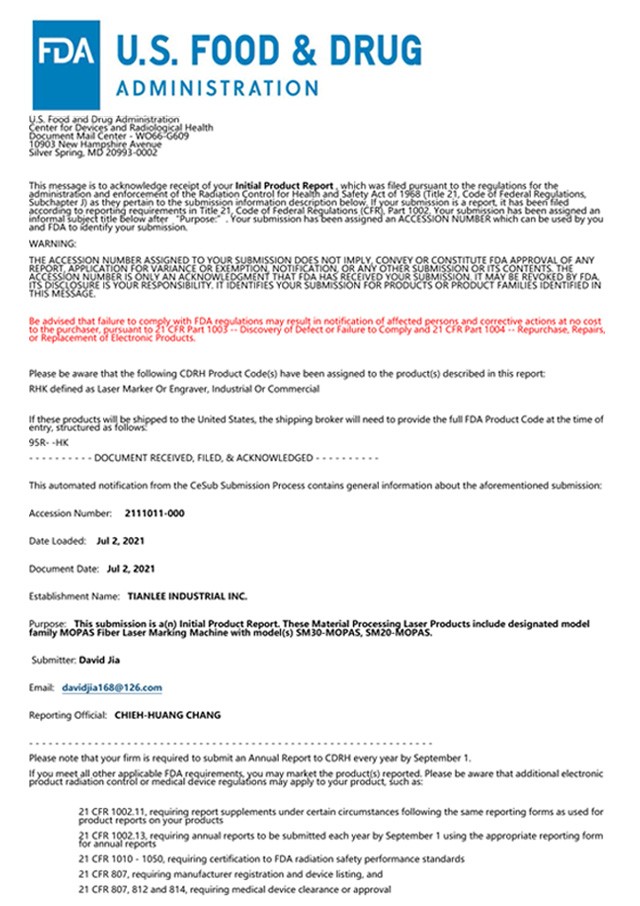 FDA